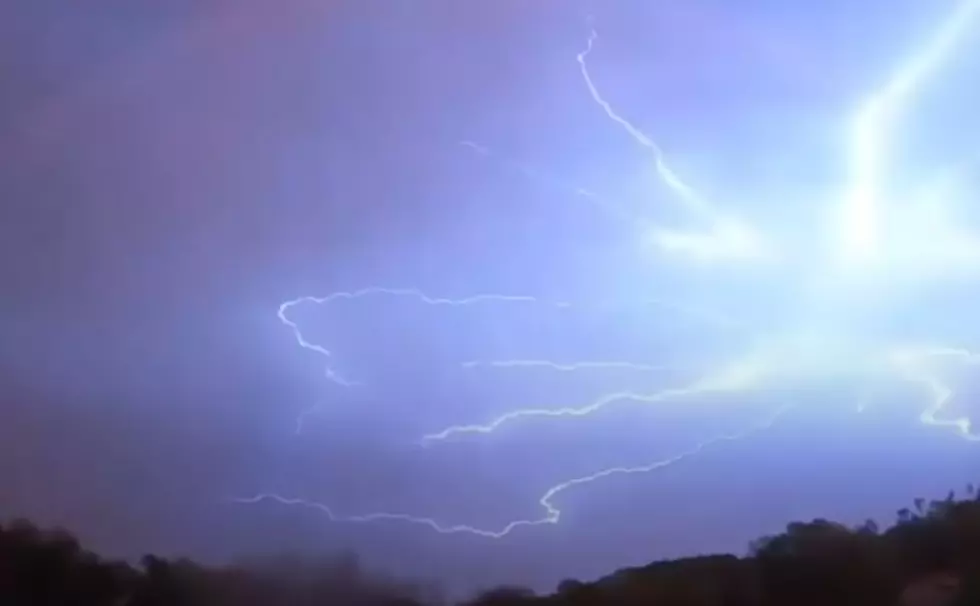 Severe Weather Threats Elevated – What Louisiana Can Expect
ABC News via YouTube
Louisiana is no stranger to severe weather. While it's usually the hurricanes that capture the largest share of the headlines when they make landfall in the state the fact is you're more likely to face bodily harm or receive property damage from lightning or straight-line winds from a thunderstorm.
It seems as if every week at least some portion of the state, if not all of it, has been included in the Storm Prediction Center's forecast for big storms. This week is no exception. A large portion of Louisiana is once again included in a slight or marginal risk of severe storms.
The damage from those storms could come in the form of lightning, high winds, or heavy rainfall. As of early this morning, the SPC has placed the northwestern half of the state at a slight risk of storms producing those kinds of conditions. While a smaller portion of the state, just to the south of the slight risk area, will be under a marginal risk for strong to severe storms.
It's much easier to visualize where the worst of the weather might occur with the graphic above provided by the Storm Prediction Center. The above graphic suggests the risk as outlined for Wednesday, today. Meanwhile, the graphic below, also provided by the SPC shows where forecasters believe the worst of the weather will be tomorrow.
This forecast graphic falls in line with what local weather experts are predicting for South Louisiana especially. The forecast for cities like Lake Charles and Lafayette does not hold a high threat of rain and storms today but by tomorrow those rain chances more than double, especially for the morning hours.
The National Weather Service Forecast Office in Lake Charles really zooms in on where the greatest threat of strongest storms is likely to occur along the I-10 corridor. The NWS outlook also suggests that some of the storms that rumble through the area on Thursday might include small hail and hold the potential to create localized flash flooding.
The good news is behind the weather system, once it clears the area by Friday we should have much calmer conditions albeit much cooler conditions. Those who plan on being outside over the weekend for Marid Gras fun will want to double-check the temperatures before they head out to the parade routes.
Eight Amazing Airbnbs in Louisiana
While you're looking for places to get away to, even just for the weekend, make sure you check out these eight great Airbnbs available right here in Louisiana.