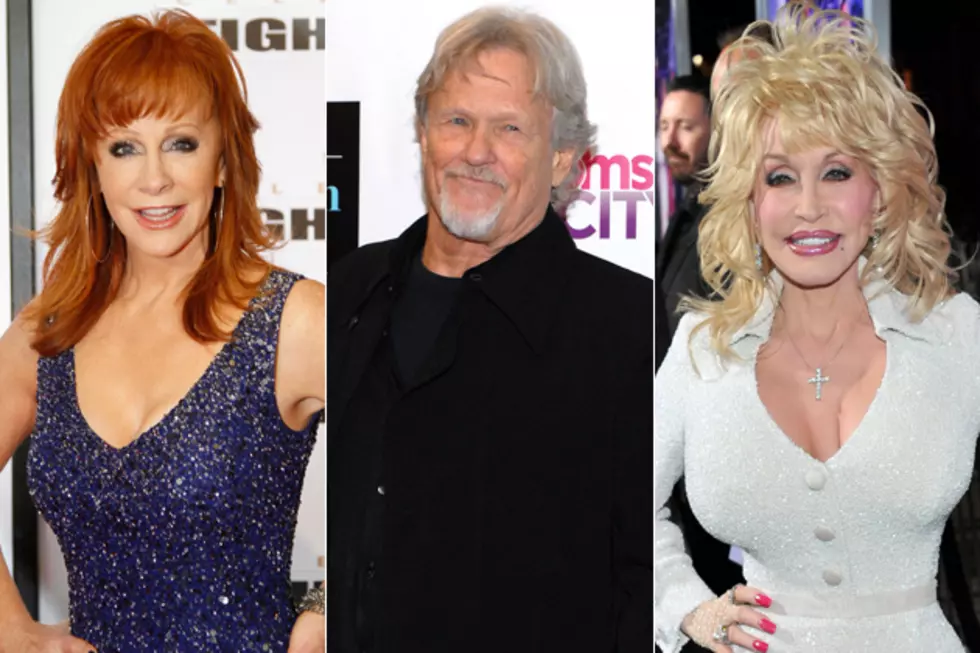 Top 10 Country Stars Who Have Acted in Movies
Mike Moore / Michael N. Todaro / Alberto E. Rodriguez, Getty Images
In 1963, Buck Owens topped the country charts with "Act Naturally," which opened with the prophetic line "They're gonna put me in the movies." But decades before that tune (later covered by the Beatles) was a hit, country stars were already trading the concert stage for the sound stage.
Experiencing varying degrees of box office success and critical acclaim (or disdain), country artists have been making the transition to the big (and small) screen since the movie business began. Just shortly after talking pictures took the country by storm, the Father of Country Music, Jimmie Rodgers, appeared in a short film called The Singing Brakeman.
Since that time, numerous singers have acted in everything from TV series and music videos to blockbuster films. Below, The Boot focuses our lens on 10 country artists who've acted -- naturally or otherwise -- in the movies.