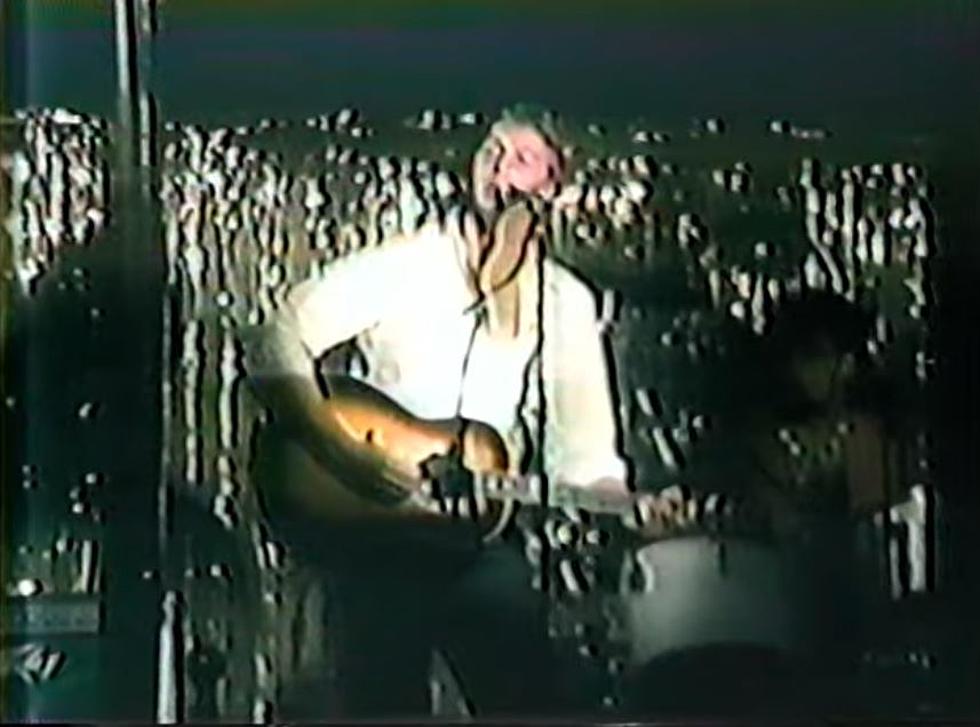 Throwback Thursday: Trace Adkins and Bayou on Stage at a Club in Dallas Back in 1985 [Watch]
Steve Grisaffe via YouTube
Many around here recall that country star Trace Adkins' first band he fronted was based out of Acadiana and was called Bayou.
For a few years in the mid-80s, Bayou was one of the hottest country bands in the Texas-Louisiana circuit.
The band featured Adkins as lead singer, Kip Sonnier shredding guitar, Steve Grisaffe on bass, Bennie Sonnier tickling the ivories, and Eddie Bodin keeping rhythms on the drums.
While Trace moved on to national acclaim in the mid-90s after signing a record deal with Capitol Nashville, the other members of the band have all enjoyed success nationally and regionally in their own rights.
Steve Grisaffe, in particular, also had a record deal with Capitol Nashville in the late 90s as a member of the band River Road.
Steve recently shared a couple of videos from the Bayou Band days with Trace Adkins that are just perfect for "Throwback Thursday."
Check out the band swapping lead vocals on a rocker entitled "Gonna Have a Party" and an original that garnered some regional airplay called "Bayou Sunrise."
These videos are from the band's gig at a Dallas, Texas bar called Belle Starr Club.
You may notice in the second video that Trace is introduced as Tracy. That's because Tracy is his real name.
He switched to Trace when he signed his record deal because there were already two pretty big artists out at the time with the first name Tracy -- Lawrence and Byrd.
Trace Adkins' Top 20 Songs: Love Songs, Military Tributes + Songs to Shake Your Country Butt To
Trace Adkins
is one of the most versatile country music singers of the last generation, and this list of his Top 20 Songs proves it. Emotional ballads, stunning throwbacks, painful heartbreakers and meaningful songs of faith are scattered across his nearly 30-year catalog. Then, there are a whole lot of songs that make you want to shake your behind.
Scroll through to find 20 great
Trace Adkins songs
, ranked. You can almost break his career into three acts: The tender beginning, his more rowdy commercial peak and his pensive later years. While he has just three No. 1 hits, Adkins' wide range of subject matter and ability to use his voice in so many fascinating ways makes him an essential 21st century artist.