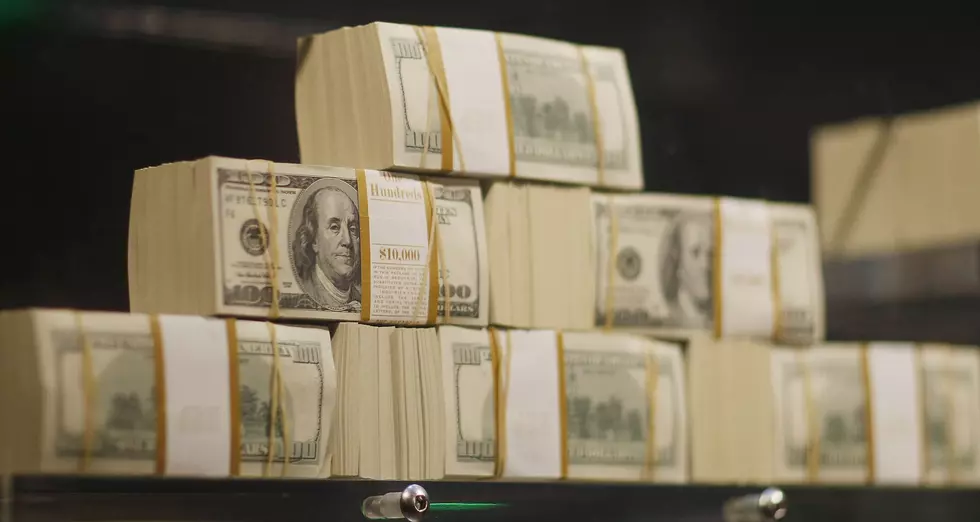 South Louisiana Ticket Confirmed as $150,000 Powerball Winner
Joe Raedle/Getty Images
This has been a whirlwind of a weekend as far as lottery winners in Louisiana have been concerned. The weekend started with two tickets sold for Friday's Mega Millions game being declared $10,000 winners. Then came Saturday's Lotto drawing in which a Louisiana sold ticket laid claim to a little over $3.3 million dollars. Also on Saturday, the Louisiana Lottery game Easy 5 got a jackpot winner too. That prize was valued at just under $250,000.
All in all, between last Friday and early this Tuesday morning lottery players in Louisiana, have won more than $3.6 million dollars. And, that's just counting the prizes that are valued at $10,000 and above. But there was one mystery winner we were still attempting to track down.
That mystery winner was a $150,000 ticket that the Louisiana Lottery website has been showing as a confirmed winner since early Sunday. However, the Lottery's site did not include the point of purchase confirmation. Granted, you don't need to know where a lottery ticket is sold to verify the winning numbers. You can do that at your leisure on the Louisiana Lottery's Big Wins Page. 
All you have to do is click on "Jackpots and Winning Numbers " on the Lottery's home page. Then choose the game you want to check. The "draw games" are all listed on the page, Mega Millions, Powerball, Lotto, and Easy 5.
Once you've clicked on the game you want to check your numbers for take a look on the right-hand side of the page. You can enter your numbers there and the Lottery website automatically tells you if you're a winner and how much you've won.
Now about that "mystery Powerball winner" and its point of purchase information. Does the gas station/convenience store that is pictured below look familiar to you?
If it does and you bought a Powerball ticket for January 7, 2023, drawing you have $150,000 reasons to check your numbers and sign the back of your ticket.
Powerball and Louisiana Lottery officials have confirmed the $150,000 winner was purchased at Feather Fuel. It's located on Panther Trail in Kinder. Perhaps you stopped in for a cold drink, a fill-up, and a Powerball ticket last week or over the weekend? If that's you, congratulations, you'll need to contact the Louisiana Lottery to arrange your payment. 
Meanwhile, tonight's lottery focus will be on the Mega Millions game. That jackpot will be an estimated $1.1 billion dollars by the time the drawing is held tonight. Based on reports we've been seeing from around the country, the jackpot will likely be more than $1.1 billion because tickets are selling quickly across the game's multi-state footprint.
Tonight's Mega Millions drawing happens at 10 pm. By rule, ticket sales must cease one hour before the drawing. The game has not had a jackpot winner since October 14th of last year when a jackpot of $494 million was shared by two tickets, one purchased in Florida, the other purchased in California. It's interesting to note a jackpot-winning ticket for Mega Millions has never been sold in Louisiana, maybe tonight our luck changes.
If you do choose to play this or any lottery game, make sure you're only spending what you can afford to lose. If you need help with a gambling issue call 1-877-770-STOP.
LOOK: Here is the richest town in each state
Just saying the names of these towns immediately conjures up images of grand mansions, luxury cars, and ritzy restaurants. Read on to see which town in your home state took the title of the richest location and which place had the highest median income in the country. Who knows—your hometown might even be on this list.