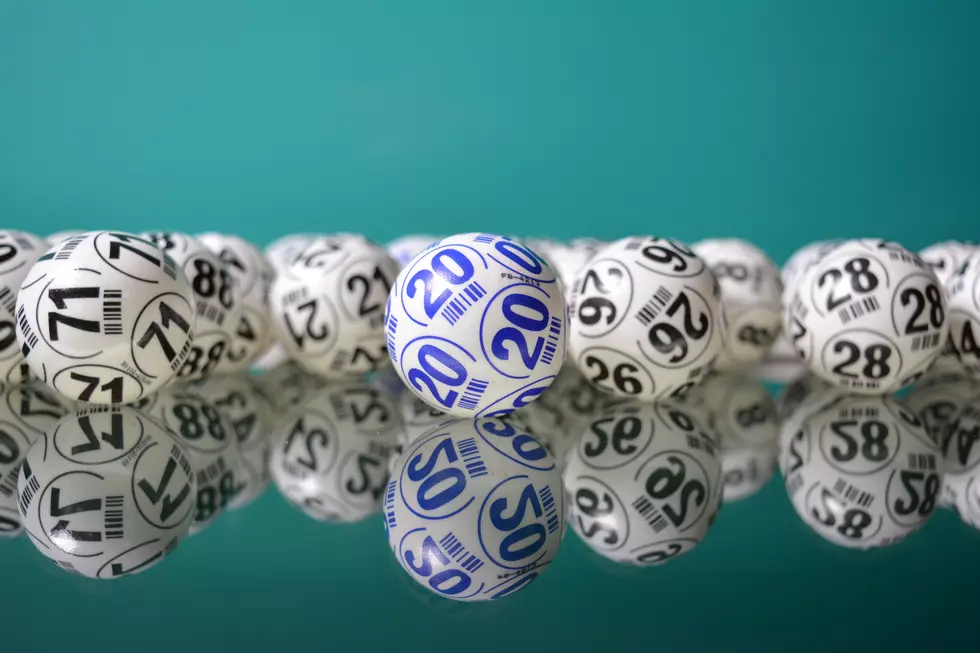 7 Facts Louisiana Will Want to Know About Friday's Mega Millions
Alejandro Garay via Unsplash.com
Lottery players in Louisiana are among some of the luckiest gamblers in the world. It seems as if almost every week we are reporting on a story where a winning ticket sold in The Boot has created a life-changing financial windfall for a lucky resident who decided to spend a few bucks and try their luck.
Tonight more than a few Louisiana residents along with millions of other people across the country will cross their fingers and plunk down at least two dollars for the chance to win a jackpot estimated to be at least $940 million dollars when the drawing happens at 10 pm Louisiana time.
Now anyone who plays games of chance will tell you the first thing you need to know about the game is how to play the game. In the case of Mega Millions in order to win the big money a player must match five white ball numbers and a special Mega Ball. The white balls are numbered from 1 to 70. The Mega Balls are numbered from 1 to 25. If you want tonight's jackpot your ticket will need to match all six numbers.
Mega Millions Fact Number One - Pick Your Numbers or Let the Computer?
Almost all jackpot winners in Mega Millions and Powerball for that matter are "quick picks". A quick pick is where the Mega Millions computer picks your six numbers at random. Recent data suggests that more than 70% of all jackpots are won by players who let the computer pick the numbers.
Mega Millions Fact Number Two - How Often are Jackpots Won?
According to the Mega Millions website, there were six big jackpot wins in the Mega Millions game in 2022. The most recent win was in October and that jackpot paid out more than $500 million dollars to two ticket holders. Based on available data a Mega Millions jackpot is won on average six times per year.
Mega Millions Fact Number Three - How Many Jackpots Has Mega Millions Paid Out?
Since the multi-state lottery game went live in May of 2002 the game has paid out 204 jackpots. Those jackpots have been claimed by 230 individual tickets and 21 of the jackpots have been shared by two or more winning tickets.
Mega Millions Fact Number Four - Six Jackpots Have Been Won on Friday the 13th
While a lot of people associate "luck" with lottery games those who don't cut off the feet of rabbits or hang horseshoes know the winners are actually determined by math and probability. But for those of you who believe in "outside influences," the Mega Millions jackpot has been won six times on the "unluckiest" day of the year, Friday the 13th. Jackpots were won in 2008,2009,2011, 2014, 2015, and 2017. By the way, your next Friday the 13th will happen in May of 2023.
Mega Millions Fact Number Five - If I Win, Can I Stay Anonymous?
The legal answer to that question in Louisiana is "No" but there are ways you can shield your identity but it will require some planning on your part. According to Louisiana Law, all lottery prize claims are part of the public record. Lottery officials do let winners decide if they want to publicize the win or not.
But, because of open record laws media outlets and the public, in general, can find out the information. The way many jackpot winners shield their identity is by setting up a corporation or non-profit organization and naming that "group" as the ticket winner instead of an individual.
Mega Millions Fact Number Six - What's the Difference Between Cash and Annuity?
For tonight's Mega Millions game the top prize is estimated to be $940 million dollars. The cash value of the jackpot is actually $483.5 million. The reason those numbers are different is "time". The $483.5 million is how much cash is estimated to be in the current game. If a player chooses a lump sum payment, that's what they'll get. The annuity pays out the winnings over several years. Players get a smaller amount up front but get more money over time because of interest that is earned on the cash on hand.
Mega Millions Fact Number Seven - How Many Jackpots Have Louisiana Tickets Won?
Louisiana joined the Mega Millions footprint in November of 2011. In the years since the game began in 2002 the state of New York had the most jackpot wins with 40. California has had 33 winners and New Jersey has had 22 jackpot winners sold in the state. Lottery players in Louisiana have yet to claim a Mega Millions top prize. So when you win tonight, you'll be making history in a number of ways.
Mega Millions Bonus Facts:
The largest Mega Millions jackpot ever won by a single ticket was $1.537 billion dollars. The game has produced three winning tickets with top prizes of over one billion dollars. The most recent was a jackpot win in Michigan in January of 2021. Tonight's drawing, if there is a winner, will be the fourth-largest jackpot in the game's history.
Tonight's drawing will take place at 10 pm Lousiana time. By rule, all ticket sales must cease at least one hour before the drawing takes place. Louisiana is one of 21 states that allow customers to purchase lottery tickets with a credit card however individual retailers can use their own discretion as to whether or not they choose to accept credit or debit cards for lottery purchases.
If you choose to play tonight, good luck. If you need help with a gambling addiction or problems created by gambling call this number 1-877-770 STOP (7867). Play responsibly and good luck if you choose to play.
LOOK: Here are 25 ways you could start saving money today
These money-saving tips—from finding discounts to simple changes to your daily habits—can come in handy whether you have a specific savings goal, want to stash away cash for retirement, or just want to pinch pennies. It's never too late to be more financially savvy. Read on to learn more about how you can start saving now. [
From:
25 ways you could be saving money today
]