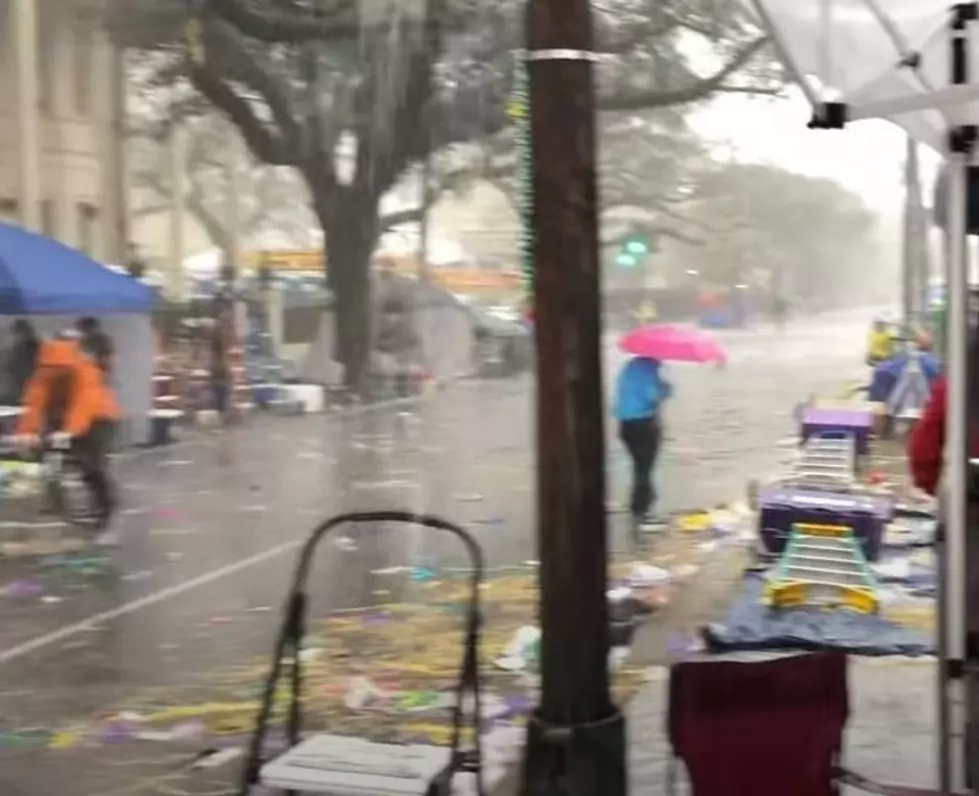 Strong Storms Return to Louisiana Mid-Week
NOLA.com via YouTube
The calendar may say February but the way Mother Nature has been acting across Louisiana since New Year's you'd almost swear it was springtime. Louisiana has seen round after round of strong storms and severe weather on an almost weekly basis since we toasted the new year some six weeks ago.
Last week's severe weather episode included several thunderstorms that produced tornadoes. One of those tornadoes was reported in St Landry Parish. Several buildings were damaged but fortunately, there were no major injuries reported to any of the residents.
This week's round of storms will begin to move into the western sections of Louisiana very late in the day on Tuesday. Forecasters with the Storm Prediction Center are forecasting thunderstorms for the area but for Tuesday into Wednesday, we should not be expecting damaging storm conditions.
By late Wednesday into Thursday are when much of Louisiana will see the worst of the weather for this week. The SPC thunderstorm outlook does place a large portion of the state at a marginal risk for severe storms from late Wednesday into Thursday.
However, it does appear as though forecast models are keeping the strongest storms well north of the I-10 corridor during this time frame. Much of the I-20 corridor, namely the cities of Shreveport, Ruston, and Monroe will be at a slightly higher risk of severe storms than residents who live along and south of I-10 might be.
The better news for Mardi Gras revelers is that showers and storms should move out of the area by the time parades start rolling this weekend. As of now, the forecast for Lafayette's Friday Night Mardi Gras Parade is "partly cloudy and cold". Saturday, which is a day full of parades from Lake Charles to New Orleans should feature mostly sunny skies but cool afternoon temperatures.
The long-range outlook for Lundi Gras and Mardi Gras calls for a chance of showers on Monday but afternoon temperatures will climb into the 70s. For Mardi Gras Day on the 21st, the outlook is calling for a risk of showers mixed with sunshine and an afternoon high temperature of 76. Remember, those long-range forecasts are subject to change and we should have a much better handle on the Mardi Gras forecast by later this week.
10 of Louisiana's Weirdest Laws