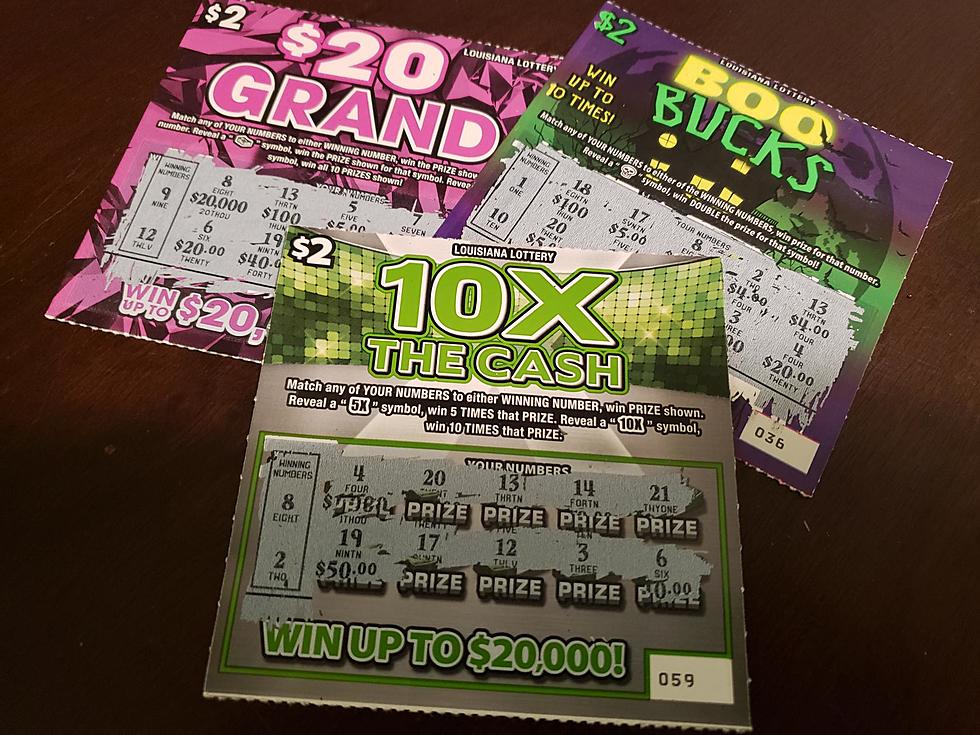 Tammy's Grocery in Lafayette Sells $10,000 Scratch-Off Ticket
Staff Photo
Someone who recently bought a $10 scratch-off ticket at a Lafayette grocery store is $10,000 richer according to the Louisiana Lottery.
$10,000 Lafayette Scratch-Off Ticket Winner
According to KLFY, Louisiana Lottery officials say a lucky resident purchased a winning $10,000 scratch-off ticket from Tammy's Grocery on Jefferson Street in Lafayette.
The winning ticket was a $10 Stacks scratch-off.
If you ever find yourself in the fortunate position of winning money with a scratch-off ticket, you should immediately fill out the information on the back of the ticket including your name, address, city, zip code, state, and phone number.
You should also snap a picture of both the front and back of the ticket.
In Louisiana, you can cash winning Lotto and scratch-off tickets up to $600 at the point of purchase.
According to the Louisiana Lottery, you can also claim winning tickets up to $600 by mail.
From louisianalottery.com -
"Prizes may also be claimed by mail with the following: Sign and complete the information on the back of their winning ticket and ensure that all barcodes are clearly visible (scratch-off material completely removed from scratch-off tickets)."
Prizes over $600 can be claimed by contacting the Louisiana Lottery office.
Read more at KLFY.com.
LOOK: 15 Discontinued McDonald's Menu Items