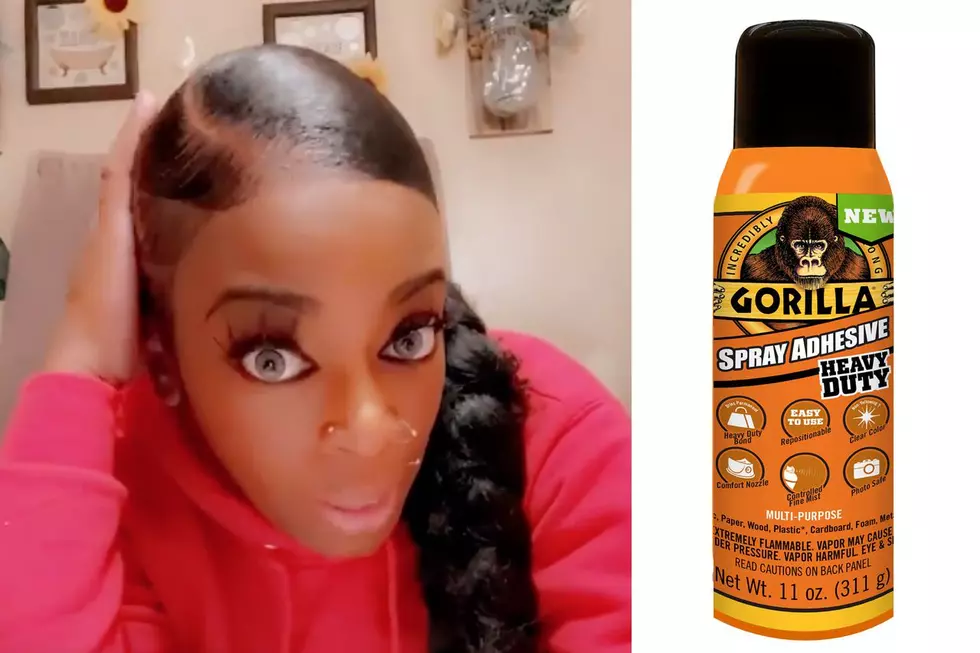 Tessica Brown Meeting With Plastic Surgeon to Get Gorilla Glue Removed
im_d_ollady, Instagram / Gorilla Glue
The saga of the Louisiana woman who has had her hair glued and matted by Gorilla Glue may soon be coming to a conclusion.
Well, she may be finally rid of the glue at least.
Tessica Brown posted on Instagram yesterday that she will be meeting with a surgeon soon.
She wrote: "I will be leaving tomorrow to go see a surgeon. I will update you guys the second I have news. Again thank you so much."
According to TMZ, Brown is flying out to Los Angeles to meet with Dr. Michael Obeng, who's a plastic surgeon. He has offered his services for free. Dr. Obeng said the procedure will likely take two or three days to complete.
As you probably know by now, Brown captured the attention of America when she took to social media to explain how she used Gorilla Glue after her usual Got2b Glued spray ran out.
Even after a trip to the hospital late last week, her hair remains rock hard and plastered to her scalp, as she's had no luck in removing the glue.
The Gorilla Glue Company did respond to the situation on Monday, stating that "this is a unique situation because this product is not indicated for use in or on hair as it is considered permanent."
A GoFundMe to help Brown with medical costs has raised over $17,000 to date.
The saga continues and we'll keep an eye on Brown's Instagram for updates and hopefully a resolution to her long-lasting dilemma.
Why It's Better to Shop at Walmart Early in the Morning