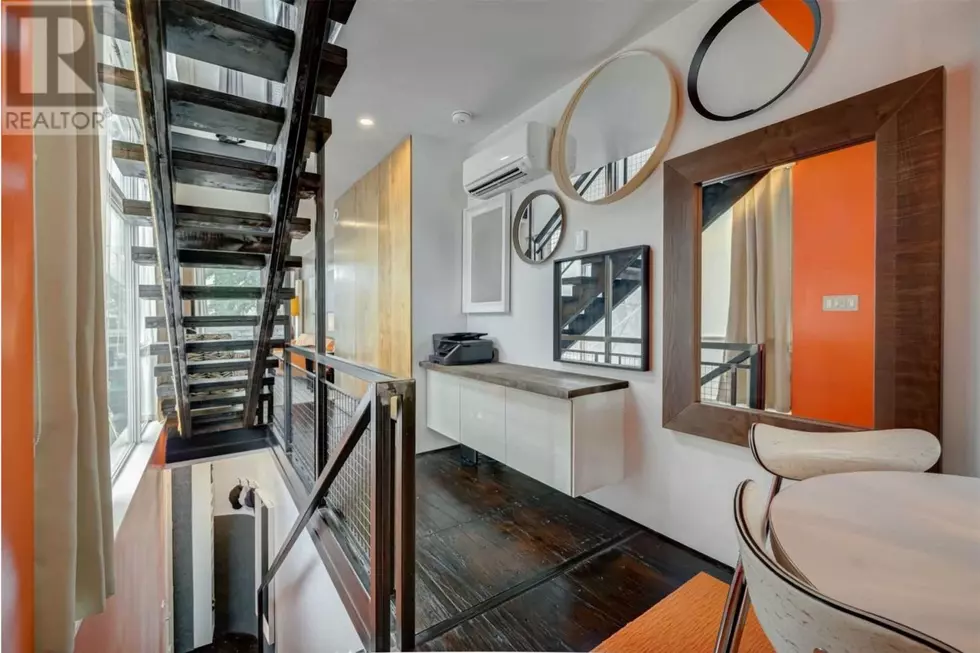 Unusual Toilet Placement in this $2M Home Listing Has the Internet Baffled and We Need Answers
Keven Trudel of Real Estate Bay Realty
Look, man, real estate TikTok is wild, but this $2M listing may take the cake.
A Toronto apartment listed by real estate TikToker @realtor.nero is going viral but it has nothing to do with its chic decor or the fact that the entire footprint of the living space is basically three narrow levels.
The video is circulating like crazy because a walk-through video of the property just glosses over an extremely important (not to mention WTF) detail as if we wouldn't have questions.
I saw someone on the internet describe it as a "jump scare" moment—like something you would see in a movie. I can admit that I literally had to pause this video and run it back to make sure I wasn't seeing things.
As a matter of fact, it was so jarring that even after seeing it, I had to watch the rest of the video back to see what else I may have missed. Was I not paying attention when they panned the room or something?
Nope—that's definitely a toilet in the middle of the bedroom.
I know enough ridiculously wealthy people to know that money can sometimes breed "interesting" taste or perspective but that wasn't this; as if the narrow design didn't give claustrophobic vibes, now I'm pooping in the bedroom?
Can you imagine being single and shacking up in this dynamic? Even the most rock-solid married couple would take issue with this unusual toilet placement.
Like I said earlier—this toilet's bull-in-a-china-shop approach made me question everything else about the property so as I slowly went back over the video I also noticed that the kitchen (are we calling it that?) has no sign of an oven and if you blinked, you may have missed the sink.
Another glaring issue that I noticed about this house is that it seems like the ONLY bathroom is the one that requires you to keep toilet paper on the nightstand. I'm sure your guests wouldn't be able to contain themselves (that pun was too easy) when it was your turn for cook night.
The video has racked up over two million views but just about every single comment is shredding the virtual property tour due to this rogue toilet. According to real estate agent Keven Trudel, the seller always meant to put a wall up, but never got around to it.
Yes, the toilet in the bedroom is … the most [talked-about] topic of this house. The original plan was to separate the toilet with a wall. For such reason, the seller decided to leave it open since he lives alone and [hadn't] built this property for resale at the time. That being said, the seller is open to build a wall if the new purchaser wants it
People weren't really buying it—especially when they noticed a shower in the opposite corner amongst all the other shortcomings of a property that most people said is worth "$300k tops."
Twitter was just as ruthless with its critique of the Toronto property.
It's not for everyone; but hey—if a $2 million price tag to sleep in your own sh** IS your thing, then "welcome home!"
Just know that you'll have to walk across the bed to crack the window.
LOOK: Famous Historic Homes in Every State