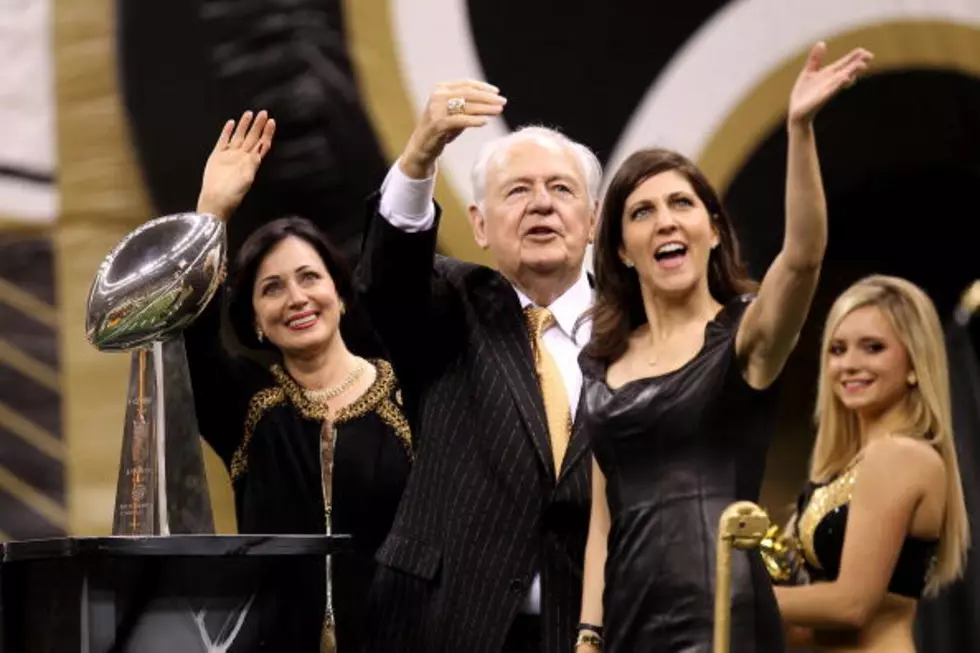 Tom Benson To Transfer Saints & Pelicans Ownership To Wife After He Dies, Not Grandaughter
Photo by Ronald Martinez/Getty Images
New Orleans Saints and Pelicans owner Tom Benson has restructured his ownership succession plan. His wife, Gayle, will own both teams after Benson dies.
Benson revealed the details of his new succession plan to Jeff Duncan of The Times-Picayune.
Benson's original succession plan was to give 60% ownership to his daughter Renee LeBlanc, 20% ownership to grandson Ryan LeBlanc, and 20% ownership to granddaughter Rita-Benson LeBlanc.
Under the new plan, all three will be shutout of Benson's operations.
Rita-Benson LeBlanc was once positioned as a future face of the Saints franchise when she began working as an executive 14 years ago.
However, in 2012 she was placed on unofficial paid leave, leading some to speculate if her future with the franchises was truly set in stone.
According to The Times-Picayune, Rita-Benson LeBlanc's office at Saints/Pelicans headquarters has been shut down, and her company car and cell-phone have been seized.
"This is a decision I've decided was in the best interest for the long-term stability and success of our football and basketball teams," Benson said.

"That is a lot to think about. And there are a lot of people and families impacted by decisions that need to be made, and so I thought now was the right time.

"This is not something that came overnight, but over time."
Benson, 87, has undergone two knee surgeries in the last year, using a walker and wheelchair frequently. However, Mike Triplett of espn.com cites a source who says Benson is in relatively good health.
Benson married Gayle in 2004. Gayle, 67, explained in a prepared statement that the most important thing in her future role is maintaining her husband's legacy.
"The most important thing to me is to continue to secure (Tom's) legacy in the city he loves, New Orleans, forever. And we will do that."
A plan is also in place beyond Gayle's lifetime that ensures both the Saints and Pelicans will remain in New Orleans.
UPDATE: LeBlanc's file suit, claiming Benson is incompetent to control Saints and Pelicans. Click here for more.