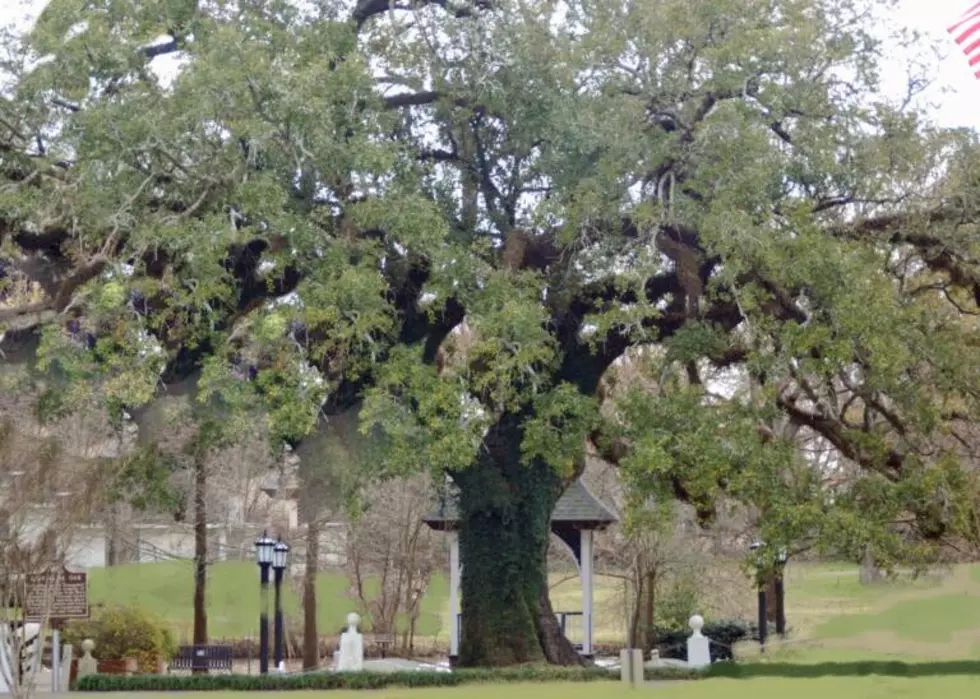 Top 5 Famous People From St. Martin Parish
City of St. Martinville
Here it is, the first in a new web series we're calling Famous People From Acadiana. Each week here on 973thedawg.com we will have a story about the Top 5 famous people from each Acadiana parish.
Now, of course this will be very subjective so we want your input. If you have someone from Acadiana that you would like to suggest, please email jude@973thedawg.com and we'll consider for the list of the parish that person is from.
To clarify, the famous person must be 'from' that parish, i.e. actually born there. The idea is to highlight not only the people that are obviously famous and from that area but also some of the folks that were born in an Acadiana parish but moved on to different places to find their fame.
It should be fun. Hope you enjoy. First up -- St. Martin Parish.
One of horse racing's all-time great jockeys. Has over 4,500 career wins including the Kentucky Derby three times (2007, 2009, 2010). Career has spanned over 25 years. Fans and colleagues nicknamed him "Calvin Bo-rail" because of his ability to slip up the rail to save ground. The 45-year-old now resides in Louisville, Kentucky with his wife, Lisa Funk.
Here's one I bet you didn't know. Branford Marsalis was born in Breaux Bridge on August 26, 1960. Although I'm not sure how long this saxophonist/composer/band leader lived in the Crawfish Capital, I wouldn't think it was all that long. Amongst his career highlights include bandleader of the Tonight Show Band from 1992-1995, a Grammy award in 2001, along with sharing the stage with the likes of Sting, Phil Collins and the Grateful Dead.
We've watched this young man for many years now. From a 2-year-old accordion playing prodigy to his Warner Bros. major label debut on the country music scene, he's steadily grown as an artist and entertainer. Our friends Lynette and Leo Hayes should be very proud of their son. He's always remembered his roots and we'll continue to "root" for him here at 97.3 The Dawg. His latest single, "Wanted", is currently climbing the charts.
2. Ali Landry - Pageant Queen/Actress
Hometown: Breaux Bridge
The former UL Ragin' Cajun and Breaux Bridge native has been a star for a long time. Ali actually went to school at Cecilia High before heading to college to major in mass communication. After a strong showing in the 1990 Miss Teen USA pageant, Landry hit the big time with her Miss USA crown in 1996. After a big splash with a now infamous Doritos commercial that ran during 1998 Super Bowl, Landry went on to a successful television and movie career. She currently runs her own line of children's clothing called Belle Parish. The mom of two currently makes her home in California with her film director husband Alejandro Gomez Monteverde.
I know this list is heavy on Breaux Bridge natives. (Nope, I didn't show favoritism. I listened to the masses.) Most of us know the story of Jake, from Teurlings Catholic to then Southwestern Louisiana to a long journey from NFL Europe to the New Orleans Saints. Then, after getting a couple of starts late one season for a hapless Saints team, Delhomme signed on to play for the Carolina Panthers. He proceeded to lead the Panthers to their first ever Super Bowl after the 2003 season. Although the Panthers fell to the New England Patriots 32-29 in S.B. XXXVIII, Jake's performance was still impressive as he had 323 yards and 3 touchdowns in the game. After bouncing around with the Cleveland Browns and Houston Texans in the last couple of years, the NFL career of Jake may be winding down. The 37-year-old and avid horse lover still resides in Breaux Bridge with his wife Keri and two daughters, Lauren (10) and Lindsey (5).
Other notable St. Martin Parish natives:
Early Doucet - St. Martinville - Football Player/Arizona Cardinals
Domanick Williams - Breaux Bridge - Football Player/Houston Texans (retired)
Tim Credeur - Breaux Bridge - UFC Fighter
Scott Angelle - Breaux Bridge - Politician/Former Lt. Governor
Paul Hardy - Cecilia - Politician/Former La. Secretary of State and Former Lt. Governor
Next week, the Top 5 Famous People From Acadia Parish! If you would like to suggest someone for next week's list, make sure you email Jude or post in the comments section below through Facebook.