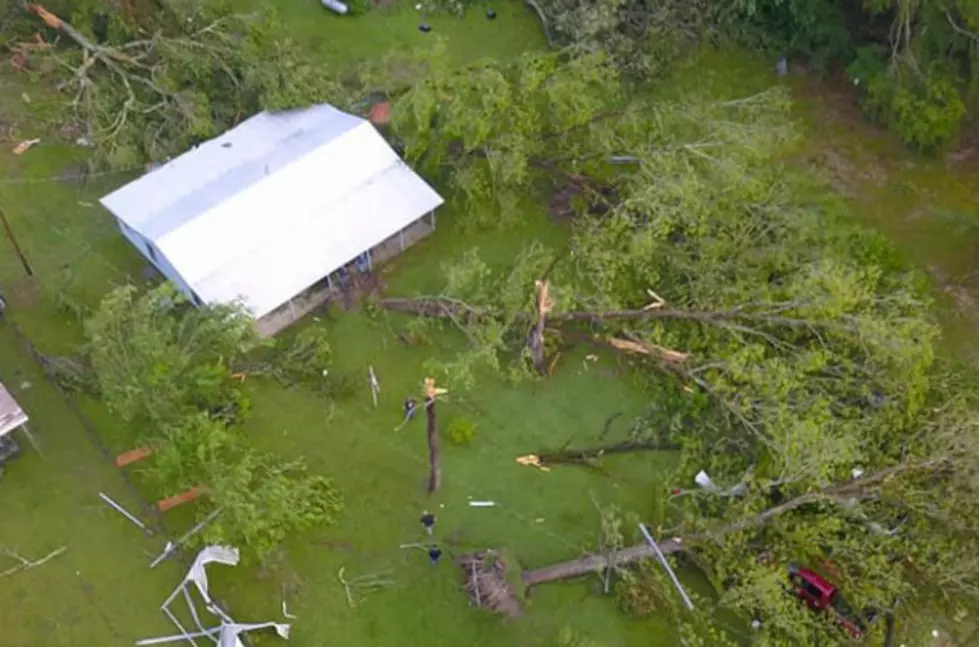 Tornado Touchdown Confirmed in Vernon Parish
Deputy Rusty Bailey/ VPSO
Investigators with the National Weather Service have confirmed that a tornado did in fact touchdown in Vernon Parish on Wednesday evening. The storm was part of a severe weather system that pushed through the state late Wednesday and early Thursday morning.
The Vernon Parish Sheriff's department reported multiple trees down in the path of the storm and several structures were damaged. Unlike the storms of a little over a week ago, there were no injuries reported.
Based on evidence gathered at the scene investigators believe the tornado that pushed through Vernon Parish was actually on the ground for 36.95 miles. The storm first made touchdown near Jasper Texas and continued on the ground to about Rosepine Louisiana.
The estimated peak winds of the EF-2 storm were thought to be about 130 miles per hour. The swath of damage caused by the storm was estimated to be about 600 yards at its widest point.
Forecasters with the Storm Prediction Center say there is another severe weather threat for the area during the day Tuesday extending into Wednesday. As of now, a large portion of western Louisiana including Vernon Parish and the northwestern parishes of Acadiana will be in a slight risk zone for severe storms during the day on Tuesday.
READ MORE: Tropical Cyclone Categories and What Exactly They Mean