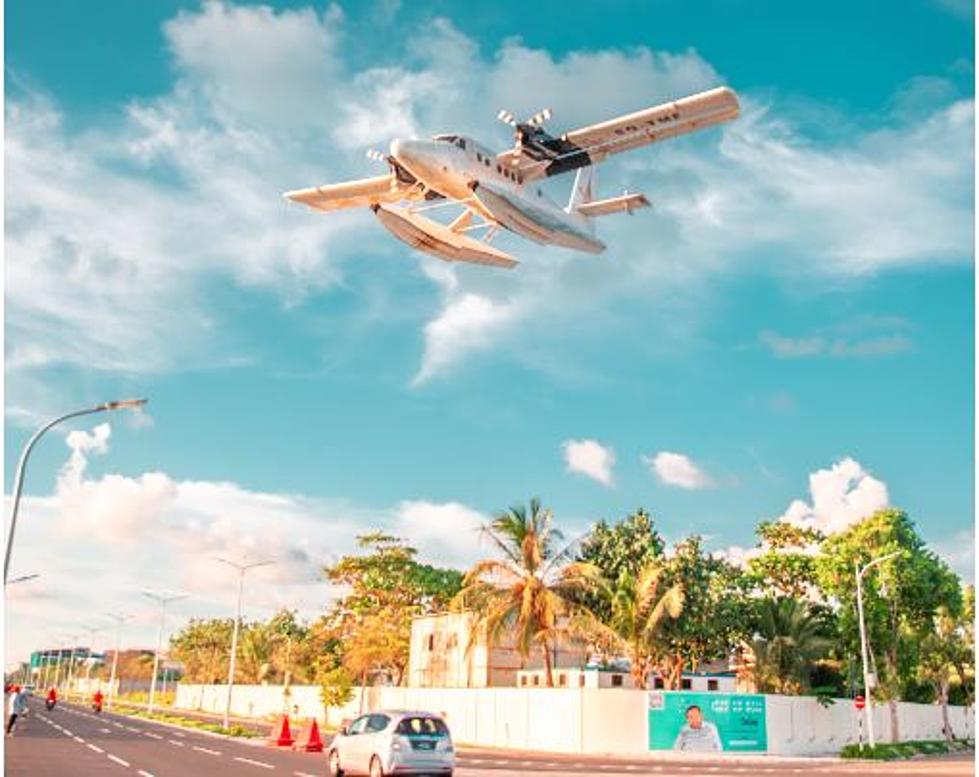 Vandals Honor Jimmy Buffett in the Most 'Buffett Way' Possible
Rayyu Maldives via Unsplash.com
Through most of his writings and just about all of his music the late Jimmy Buffett flaunted the idea of farce into the face of authority just about every chance he could. No, Buffett wasn't an anarchist who didn't like rules, he just seemed to have a passionate distaste for rules that didn't make a lot of sense.
Jimmy seemed to be the kind of person who was quite okay with you doing your thing while he was doing his thing. And, if those two things could coexist at the same time that was great. And, if they couldn't that was great too but we just might need a little more space so we both have the room we need.
As many of you know flying was a passion for the late singer. One of Jimmy Buffett's home airports was the airport that serves the Greater Key West Florida community. There is now a move afoot that seeks to gain authorization to rename the Key West Airport after the late singer and pilot. Of course, that would take months of discussion and bureaucratic red tape.
Or, you could just find a Parrothead with a roll of electrical tape and solve the problem in just a few minutes.
From what we understand the change to the Key West Airport sign was removed in about 15 minutes after it was displayed. And yes, there is currently a petition circulating among the Conch Nation that could actually start the wheels moving to have the airport's name legally and officially changed.
One of the biggest issues in getting the airport renamed might not be on the government side of the equation. "Jimmy Buffett" is actually a registered trademark so officials would have to get permission from the people that hold the rights to the name "Jimmy Buffett" namely Margaritaville Enterprises even if the political hurdles were all cleared out of the way.
Some of the other Buffett-inspired tributes that are being flown in addition to renaming the airport are changing National Margarita Day to September 1st, the day that Buffett died. There is also public support to rename A1A, the stretch of highway that runs along Florida's Atlantic coast and to the Keys as the Jimmy Buffett Highway.
30 Best Country Road Trip Songs, Ranked
There's nothing that makes a road trip fly by faster than great country music coming out of the speakers. In fact, if you're like Maren Morris, listening to music while you're driving might even be akin to a religious experience! Whether you're singing along to John Denver as you drive through West Virginia, or rolling down the windows as you listen to Keith Urban, here are the Top 30 country songs essential to your road trip playlist.