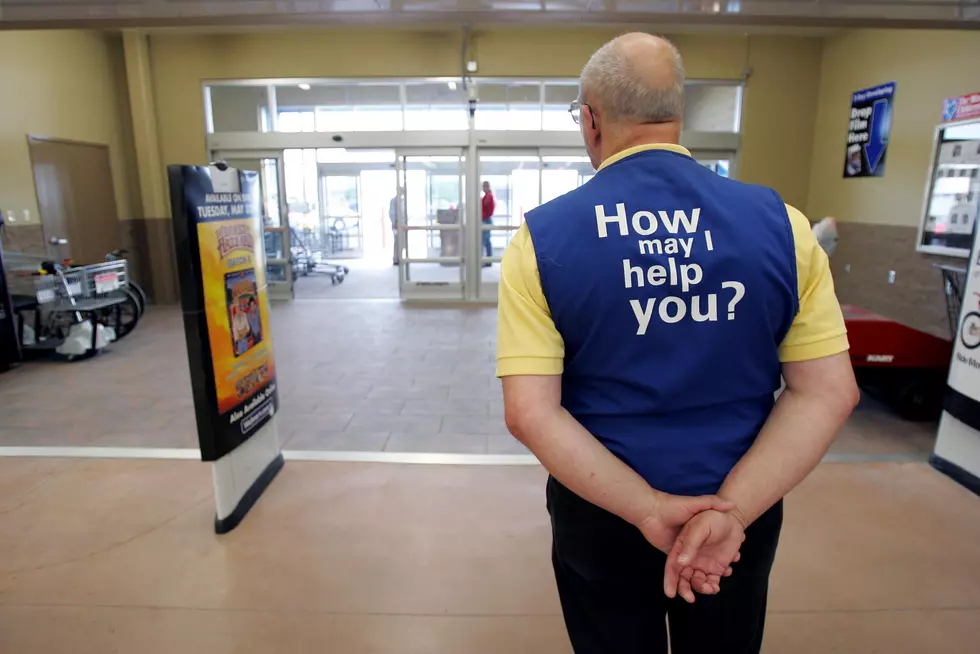 Walmart is Getting Rid of Their 'Greeters'
J.D. Pooley/Getty Images
Walmart officials have confirmed that the beloved blue vested 'greeters' who have graced the entrance of their stores for years all across the USA, will be eliminated on April 26th of this year. The move has worried those employees who are elderly or have physical disabilities, many who have worked for the company in these highly visible positions for a long time.
According to the Associated Press the new jobs will be expanded, 'to a more physically demanding 'customer host' role', and updated requirements will include being able to lift 25 lb packages, climbing ladders, and standing for longer periods of time. Three complaints have already been filed with the U.S. Equal Employment Opportunity Commission concerning greeters, and it's a pretty good bet that those will not be last.
The role of 'greeter' has been slowly phased out over the last couple of years, but it seems that a lot of Walmart's core customers didn't really notice until the second round of cuts last week. You might have seen the blue vests replaced by yellow vests throughout the store, and not just at the entrances to the giant chain.
The fallout has been swift, and social media has fueled the fire with pages popping up to plead to Walmart execs to save jobs for beloved employees. The retailer has long been a destination for elderly or disabled workers, and the business is giving employees 60 days to find other jobs within the company. I've been cheerfully greeted at Walmart many, many times over the years, and I am hoping for the best for our friends who have set the tone for our shopping experiences at the entrances of Walmart throughout the years.
Read more about the changes here.