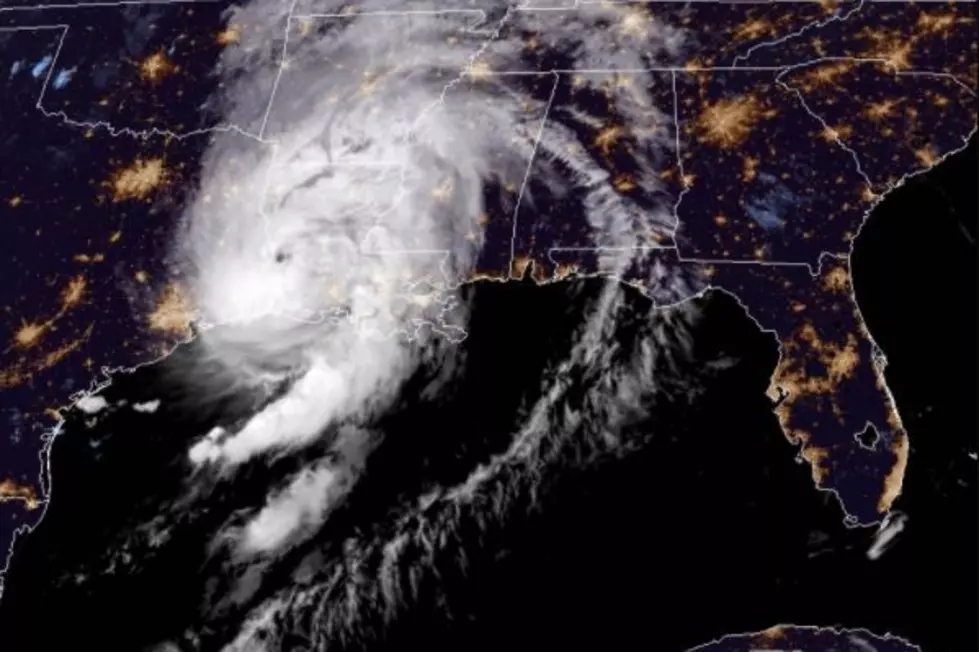 Are Hurricanes Staying Strong Longer After Landfall?
cdn.star.nesdis.noaa.gov
Early this year hurricane warning and tropical storm warnings were extended as far north as Interstate 20 as Hurricane Laura was making landfall. While tropical warnings of this kind are not uncommon along I-10 to see them issued along I-20 hundreds of miles away from the coast was truly something.
This unprecedented hurricane season 2020 has demonstrated a lot of anomalies. However, those unique occurrences, such as hurricane warnings along I-20 could become less the exception and more the rule if data uncovered in a recent article published by the journal Nature are to be believed.
That story studied hurricanes from the 1960s and hurricanes of today and found that in the 60s most hurricanes lost 2/3rds of their landfall intensity within 17 hours of the center of circulation crossing the coast. More recent hurricanes, according to the article, won't wind down that far until almost 33 hours after landfall.
The study looked at 71 different hurricanes in the Atlantic Basin going back as far as 1967.
Some blame the "stronger longer" hurricanes on climate change across the planet. Some meteorologists believe that the huge storms which feed off the energy generated by warm tropical waters are still able to pull some of that energy onshore as they make landfall. This gives the tropical weather system a little more staying power while over land.
Meanwhile, with two weeks left in the official hurricane season, there is a major hurricane in the Atlantic Basin. Hurricane Iota formed over the weekend and is now a Category 4 storm on the Saffir-Simpson scale. Iota is forecast to make landfall very near where Hurricane Eta made landfall just a week or so ago. Eta was also a major hurricane at the time of landfall.
Acadiana's Favorite Thanksgiving Side Dishes
Acadiana's Favorite Thanksgiving Side Dishes