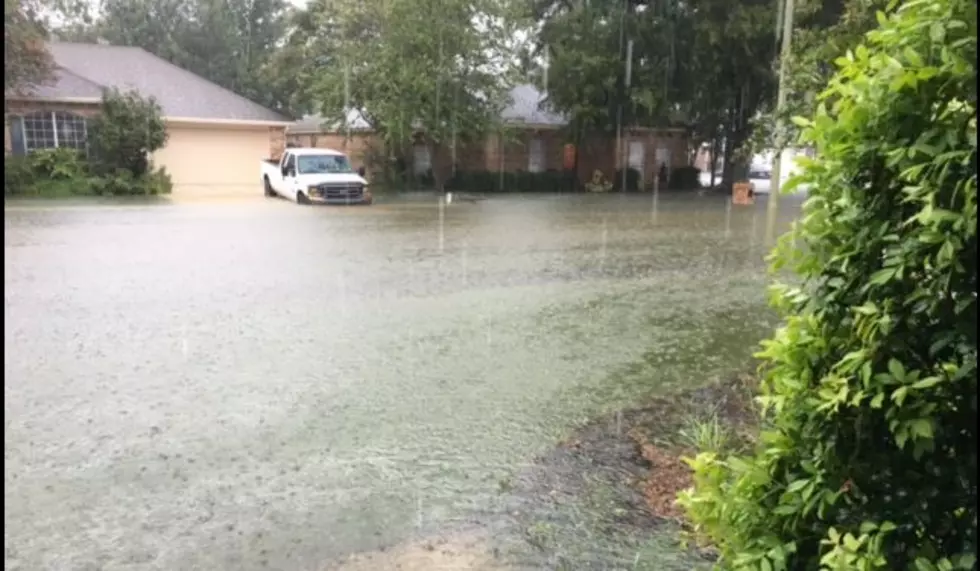 Forecasters Fine Tune Weekend Flood Threat In Acadiana
Bruce Mikels
Predicting the future is tough. For meteorologists, it's what they do. Granted while today's professional weather guessers base their prognostication on some pretty sweet science their guesses are not always totally accurate.
Such is the scenario we find ourselves in this Wednesday morning attempting to tell you about a flooding threat that may or may not happen this weekend. Forecasters are pretty sure it's going to rain. They are pretty sure where it rains it's going to rain really hard. They just can't quite pinpoint where that potential flood threat is most likely to happen, at least right now.
Here's the setup. A tropical wave complete with showers and thunderstorms associated with it is moving into the Western Gulf of Mexico this morning. The forecast models move this area of disturbed weather across the Gulf and close to Louisiana's coastline by this weekend.
While this system has not been identified as a tropical trouble spot yet, it has certainly been tagged as a potential trouble maker for the northern Gulf coast. As of the latest tropical weather model runs it appears that Acadiana could be on the western edge of a significant rainfall event Saturday and Sunday.
The most recent runs of the European Weather Model suggest that rainfall totals in Acadiana will be from one to two inches for Saturday and Sunday. The heavier rain and greatest flood threat appear to be from Baton Rouge eastward toward New Orleans. Those areas of the state could see four to five inches of rain.
Now, if the models shift slightly to the west, that could put Acadiana under the gun for that heavy rainfall threat. Unfortunately, the path and timing of this tropical wave are still uncertain this far out in time. However, over the next few days, forecasters will be able to fine-tune the weather scenarios so you can plan accordingly.
We want you to use this information as a heads up while there is still time to evaluate what actions you might need to take to protect life and property. Personally, I hope this system fizzles out and only brings a few scattered showers to the area. I can't afford to wait too much longer to cut my grass, I am about to not be able to find my house.