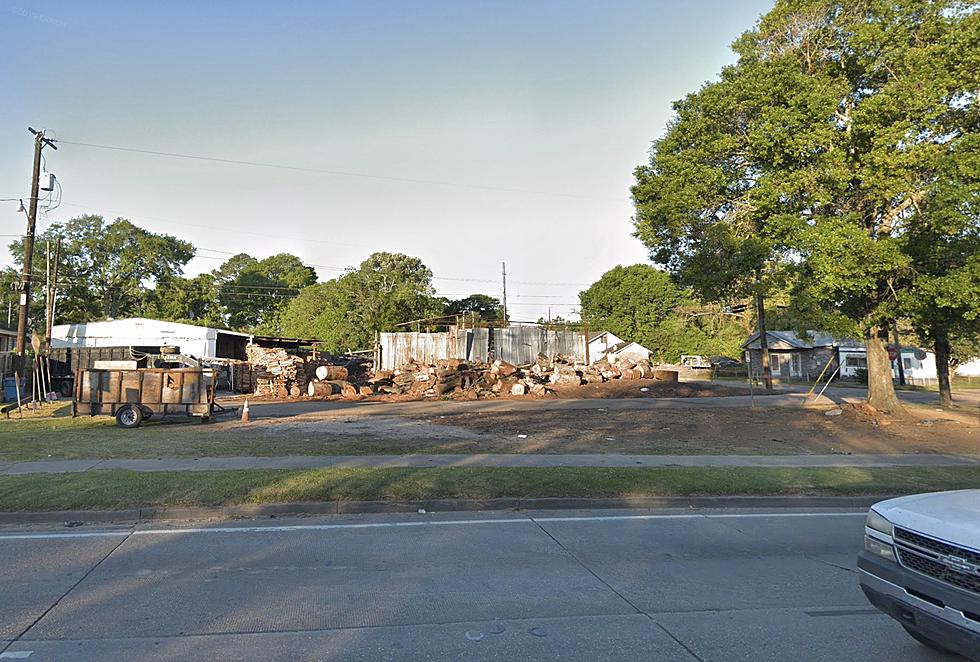 Lafayette Business Owner Ordered to Clear Property Overrun with Rats, Snakes on Evangeline Thruway
Google
It's an eyesore that you may have seen while driving along Evangeline Thruway.
Travis Helaire has his own firewood business, but his surrounding neighbors say the condition that he keeps his property in is an eyesore in their community.
Helaire's Firewood is located on Clinton and 16th streets, but the stacks of wood and equipment are visible from the Thruway, so you very well may be familiar with the location—especially if you drive by on a regular basis.
A KLFY report states that Judge Travis Broussard just gave Helaire 60 days to remove the property from "several lots" near the corner of Clinton and 16th street. Judge Broussard oversees Lafayette's Code Development court at the Clifton Chenier Center where Helaire was in attendance on Wednesday to address numerous allegations.
Members of the community aired their grievances about the blighted property, citing a variety of issues from health risks to the area being a nesting ground for rats and snakes. Others simply wanted Helaire to remove the trailers and the wood from their community.
In the end, that's exactly what happened.
Judge Broussard ordered Helaire to remove those items from the property and threatened "a multitude of fines" if he didn't get it cleared out within 60 days.
He also made a recommendation when it came to zoning.
I want you to get the point that the firewood business on Evangeline Thruway is out zone and that you can't operate there, and you have to abate all the conditions within the time period set out by the court. Before you enter some of these business transactions it would be wise of you to either hire a lawyer to assist you or to call the government to inquire about the zoning.
Helaire said he understood the judge's decision.
The decision is that they want me to move. They've been asking me to move and they say I have to move
Judge Broussard said he would grant Helaire extra time, but only if the reasoning was "compelling." Feedback on social media was mixed.
See the full story via KLFY here.
See the Must-Drive Roads in Every State