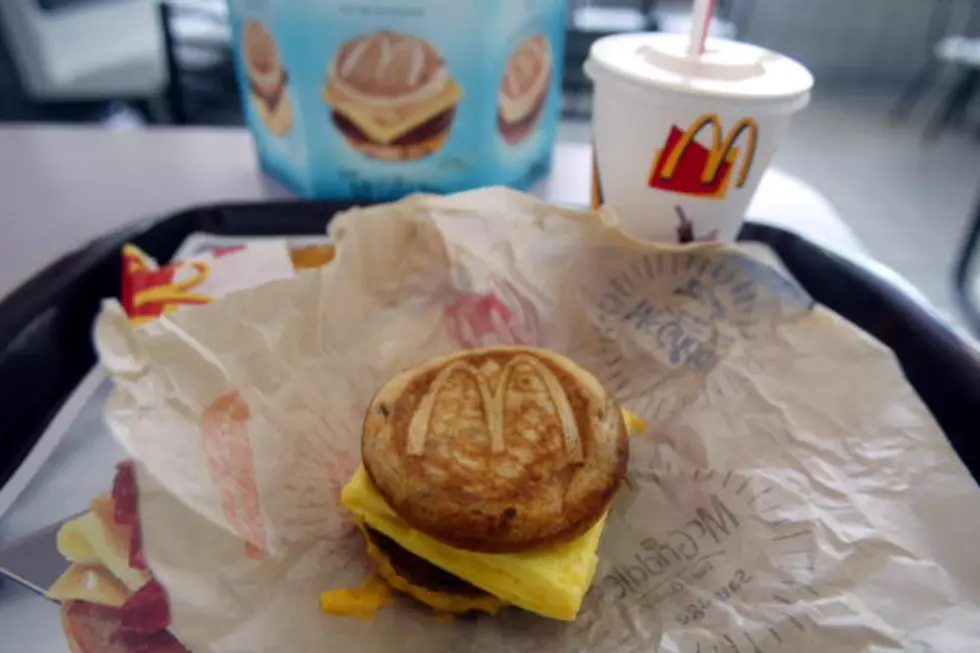 McDonald's Could Serve Breakfast All Day In Less Than Three Months
Joe Raedle, Getty Images
There have been rumblings for a while that McDonald's may start serving breakfast all day and now it looks like it's closer to happening.
The Wall Street Journal just got a copy of a memo McDonald's sent out to its franchise owners and staff, saying that all-day breakfast could start as early as October.
There are still a few obstacles to go over, including a vote from some key franchise members on the 14th of next month. But since all-day breakfast is the biggest request that McDonald's gets, it'll probably get the green label panel's approval.
And then Bruce and I can finally get us some hotcakes, hash browns with a side of Big Mac!