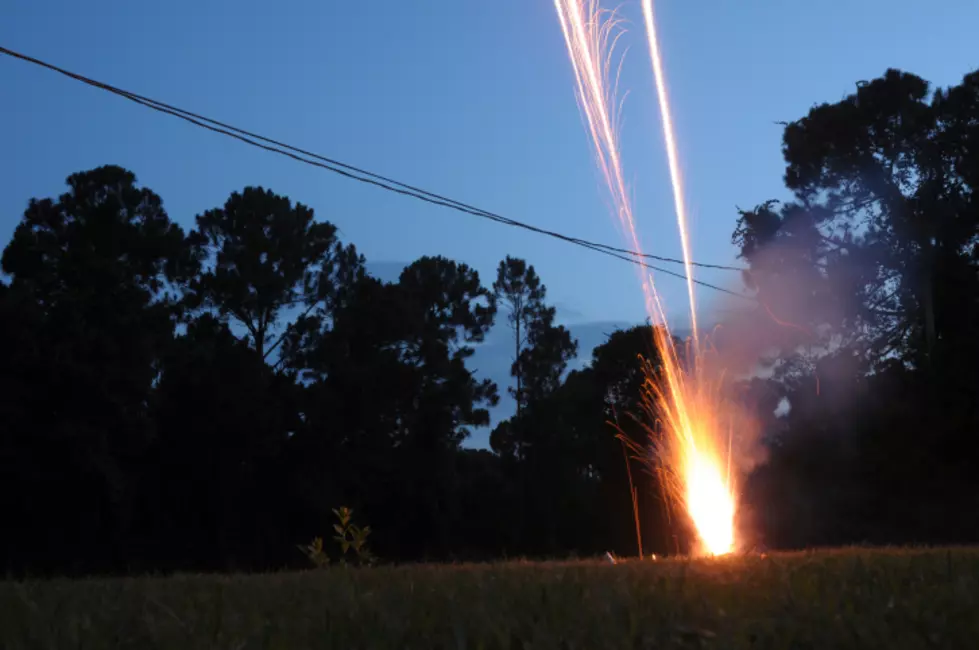 Popping Fireworks This 4th of July? Know Your Local Laws
BRPH, ThinkStock
Independence Day is almost here and with that comes celebrations across Acadiana. Many of us will be having gatherings at our homes to commemorate the holiday.
And the highlight of many of those at-home celebrations will be the setting off of fireworks. But before you go out and buy more artillery than is needed to defend a small country, you should know the local laws.
For example, in Louisiana, fireworks can only be sold until 10pm on July 5th. You must be at least 15 years old to purchase fireworks. However, in Lafayette Parish that minimum age is 18 years old.
When it comes to the times you're allowed to set off fireworks, Lafayette City-Parish Consolidated Government has the following guidelines.
Fireworks may be used, set off or shot from June 25 to July 5.  Additional hours of fireworks use will be allowed from 10:00 p.m. on July 4 to 1:00 a.m. July 5.
Of course, your parish may have different guidelines so check with your local authorities should you have any questions or concerns.
In addition to knowing when you're legally allowed to pop fireworks, it's good to remember to be safe while enjoying the festivities.
Obey all local laws regarding the use of fireworks.
Read the cautionary labels and performance descriptions before igniting.
Adults are responsible for all firework activities. Children should never handle fireworks.
Light one firework at a time and then quickly move away.
Use fireworks outdoors in a clear area, away from buildings and vehicles.
Never relight a "dud". Wait 20 minutes and then soak it in a bucket of water.
Always have a bucket of water and charged water hose nearby.
Never carry fireworks in pockets or shoot them from glass or metal containers.
Do not experiment with homemade fireworks.
And finally, a common sense tip from yours truly -- don't mix alcohol with fireworks. If you're going to be imbibing this Independence Day, let someone else do the popping.
Have a safe and 4th everyone!