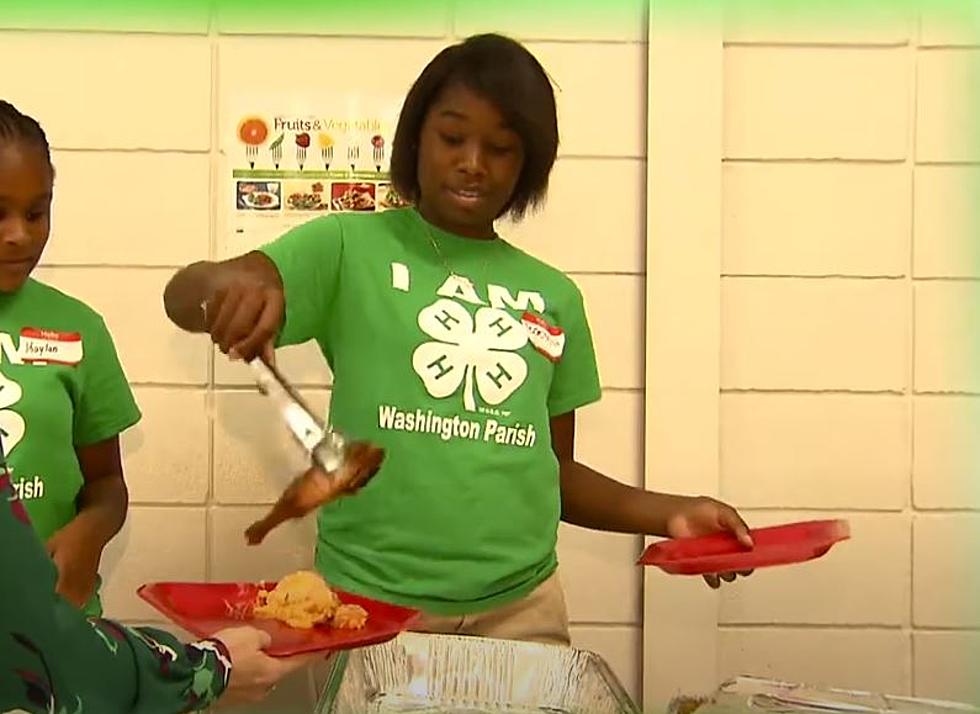 Shaking Out the Good Stuff – 4-H It's Not Just 'Cows and Cooking'
LSU AgCenter via YouTube
This week's shaking out the good stuff spotlight falls on a tradition that's been a part of the American landscape, especially in rural communities, since the early 1900s. The idea was to provide young people with practical hands-on learning about the rigors of life on the farm. From those very humble beginnings, 4-H has grown across the nation and the world to being one of the most respected and well-known youth organizations in the world.
Here in South Louisiana, since so many of our communities are rural and rely on agriculture 4-H Clubs are available at almost every school. If there isn't a 4-H club at your school, you can simply reach out to the LSU AgCenter and they will put you in touch with a club that's close to where you live.
The symbol of 4-H is a four-leaf clover with H's on each of the leaves. Each of the H's stands for a particular core value that members are encouraged to learn about, embrace, and live as they progress through the program. The four H's stand for Head, Heart, Hands, and Health. 
Around South Louisiana, you probably know 4-H because of the parish-level and district-level livestock shows. These shows are the culmination of a year-long livestock project in which the 4-H member demonstrates responsibility, time management, showmanship, and sportsmanship too. The money raised from these project animals often is used to help 4-H kids pay for college.
4-H fosters the concept of "learning by doing". The clubs foster inclusion and understanding and they help teach young people the value of teamwork through the power of individual effort. These are kind of attributes that make for not only a better young person but for a better adult in their later years.
For more information on how you or your child could become a part of 4-H contact your local LSU AgCenter office or you can contact your local school system. Many school systems in the area support 4-H. Find out more and you'll see why 4-H has been shaking out the good stuff for more than 100 years.
Shaking out the Good Stuff is a weekly feature supported by Morton Salt and their facility at Weeks Island Louisiana. Morton Salt is always looking for motivated employees with a strong work ethic to join their team. There are many high-paying jobs available at the Weeks Island facility. You can find out about those opportunities by following this link.