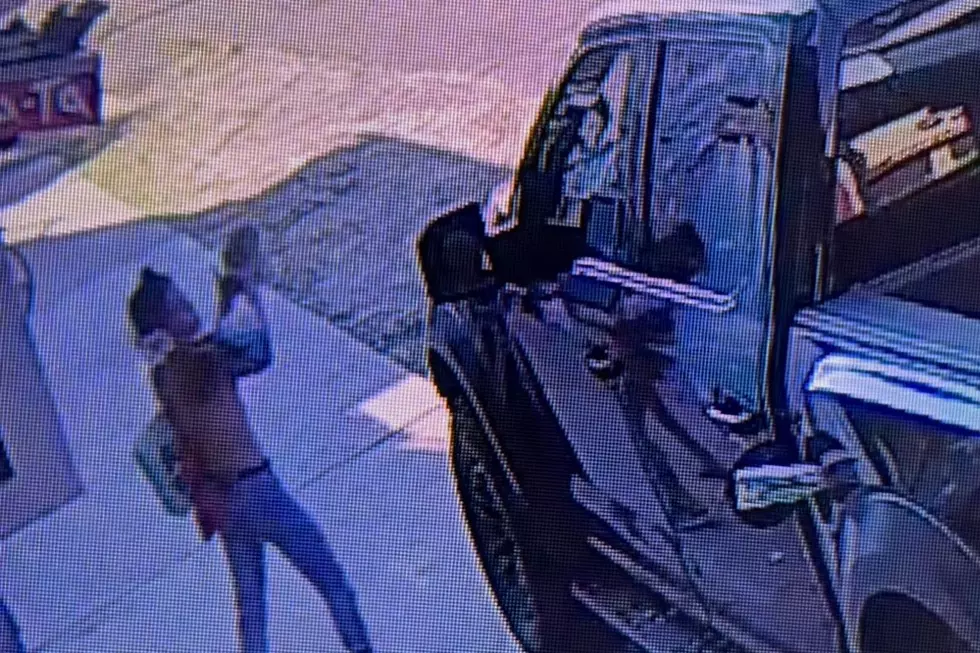 Nearly Topless Woman Smashes Truck Windshield, Destroys Property During Rampage in New Orleans
Instagram, @ruffinsbbq
A wild video of a woman vandalizing a vehicle and destroying property in New Orleans is currently circulating on social media.
The video was posted on Instagram by New Orleans music legend and business owner Kermit Ruffins after he found his truck windshield damaged. Ruffins checked the cameras at his Treme Hideaway nightclub on North Claiborne and was able to see the culprit on surveillance.
A semi-topless woman can be seen messing with Ruffins' black Ford truck—fumbling with his gas tank before picking up a large object and flinging it on his windshield.
Ruffins also posted a video of the same woman in the red top dumping a trashcan in another area of his nightclub. Based on her erratic behavior, the Treme Hideaway's owner suspected that the woman may be under the influence of some type of substance
The woman was also seen dumping another trashcan across the street.
A clip of his truck showed the damage to his windshield and it was clear that the large stone nearby was the same object the woman was seen using on video based on the smashed glass.
This is the latest instance of brazen crime taking place in broad daylight in New Orleans as the city and its residents continue to be frustrated by this type of activity.
Clearly, this woman needs help—but she's also responsible for the property she damaged so let's hope that Ruffins and others who were affected are able to get justice.
LOOK: What major laws were passed the year you were born?
Data for this list was acquired from trusted online sources and news outlets. Read on to discover what major law was passed the year you were born and learn its name, the vote count (where relevant), and its impact and significance.