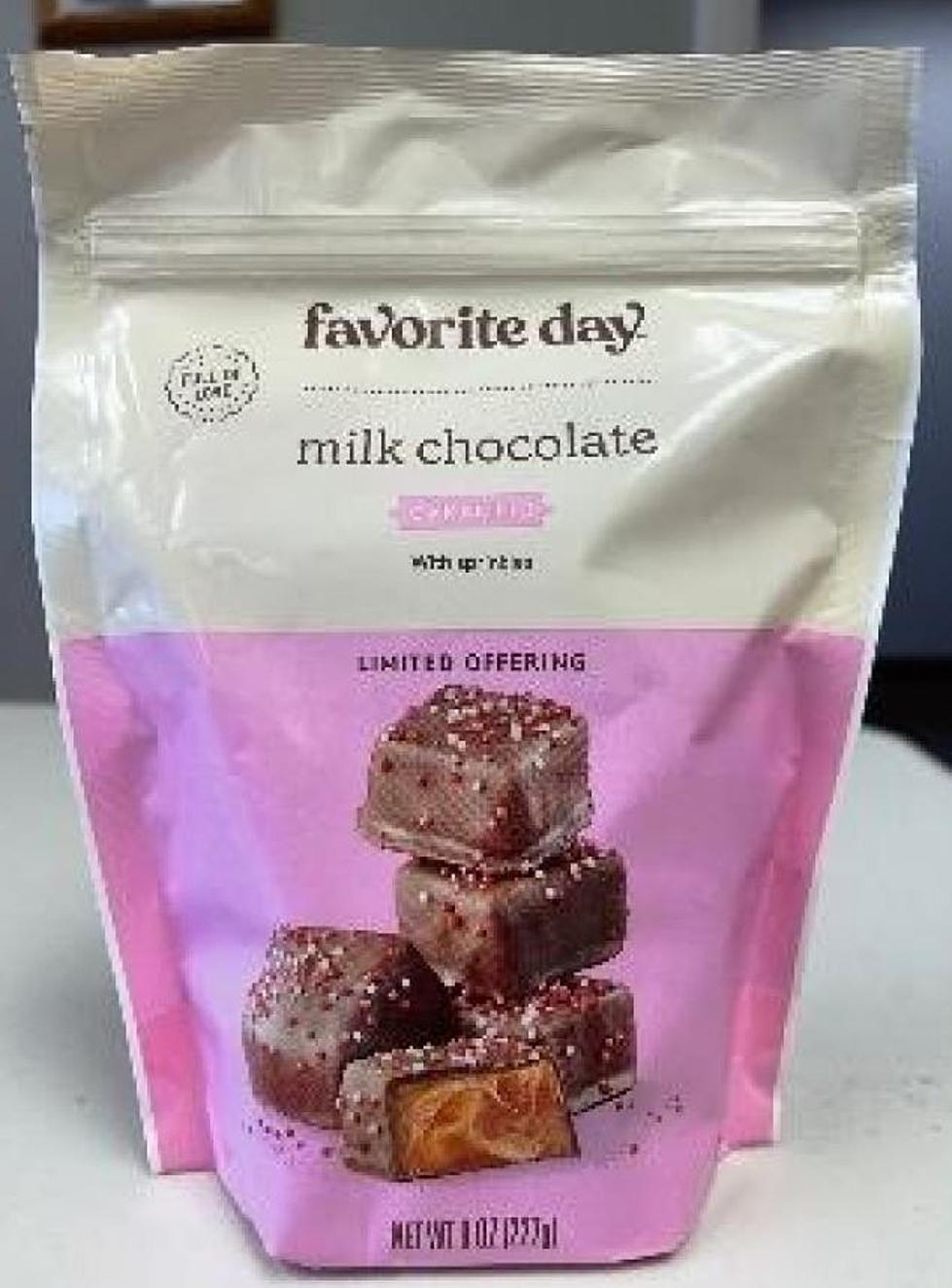 Valentine's Day Candy Recalled Due to Possible Undeclared Tree Nuts
FDA
If you are like me and love to eat Valentine's Day candy, this is one recall you need to know about.
The U.S. Food and Drug Administration (FDA) has announced that the Favorite Day brand of Valentine's Milk Chocolate Covered Caramels with Nonpareils has been recalled.
This recall comes after it was discovered that these candies may contain an undeclared tree nut in them. It was reported by the company that makes the candy, Silvestri Sweets Inc., that there was an undeclared pecan allergen that may be in the candy.
The FDA said that anyone who has allergies to tree nuts such as chestnuts, brazil nuts, walnuts, hazelnuts, pecans, pine nuts, and cashews runs the risk of serious or life-threatening allergic reactions if they consume the product.
These Valentine's treats were sold through Target stores nationwide.
Here are the details of the products that are involved in the recall:
Product name: Valentine's Milk Chocolate Covered Caramels with Nonpareils
8 oz. Favorite Day branded stand-up pouch bags.
Lot #: 33822
Best by date: 07 DEC 2023
Customers who purchased the candy should call Target Guest Relations at 1-800-440-0680 for a refund. If customers have any questions about the recall they can call Silvestri Sweets at 1-630-232-2500.
ACADIANA'S FAVORITE GAS STATION CANDY
Candy From Elementary School Years