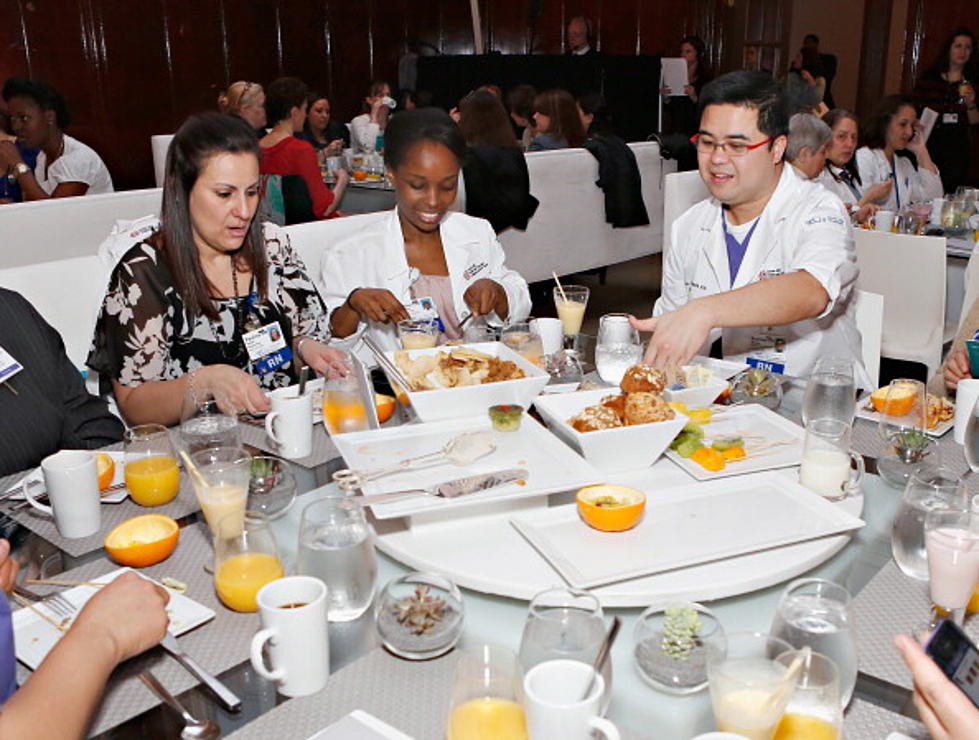 Winners Announced for 6th Annual Elite 97 Nurses Banquet
Cindy Ord, Getty Images for Westin Hotels & Resorts
The 6th Annual Elite 97 Nurses Banquet will be held at the Petroleum Club in Lafayette on Tuesday, September 12th from 6pm-9pm. The banquet is held to celebrate the noble profession of nursing.
For the last few weeks we have been asking you to tell us about your favorite nurse and what makes them so special. Once again, we received a ton of entries. Thank you to everyone who took time out to tell us about their special friend, family member or complete stranger who goes above and beyond every day to care for others.
Below is the complete list of nurses, who along with their guest, will be treated to an amazing night of delicious food, games and fantastic prizes, guest speakers, some laughs and maybe even a few tears (but the good kind!).
One of the great prizes will actually be a trip to see Tim McGraw and Faith Hill somewhere in the U.S. on their Soul 2 Soul tour!
Denea Aguillard
Mandy Andre
Natalie Babin
Abby Benoit
Ansley Bienvenu
Marilyn Bourgeois
Lisa Brewer
Falon Broussard
Neily Bundick
Brooks Bundick
Tanna Burleigh
Bethany Carriere
Katie Comeaux
Diana Corley
Sheri Cormier
Sabrina Darbonne
Tracy David
Rachael DeGraauw
Melanie Dietz
Kimberly Dieudonne
Tag Doss
Donna Duhon
Samantha Erenstine
Mary Faberga
Damon Fontenot
Krystle Gaspard
MaryElizabeth Gossen
Paige Gossen
Emily Groetsch
Tiffany Groetsch
Christine Guidry
Barbara Guillotte
Diane Halpin
Nicole Hargrave
Emie Hebert
Gabrielle Hyel
Dawn Jeanminette
Tina Johnson
Nichole Johnson
Darian Kidder
Sarah Kirkpatrick
Kyla Kirsh
Alexandra Lafleur
Lindsey LaGrange
Guinn Lancon
Johnathan Larroquette
Amy Manina
Melanie Martin
Stormy Matte
Katie May
Stephanie McAcy
Lauren Molbert
Marcus Montet
Nikki Morvant
Marlenia Murray
Maranda Myers
Michelle Newsom
Michelle Nonato
Christina Nunez
Heather Patrick LaBauve
Raeni Petry
Stacey Prejean
Jennifer Prejean
Dana Provost
Suzi Ramze
Ronda Reed
Angelia Richard
Courtney Robin
Broussard Robin
Jenee Romero
Latonya Savoy
Teddi Schexneider
Margaret Seidl
Torrie Smith
Tonia Sylvester
Abby Taylor
Heather Theall
Hester Thomas
Kalisha Trahan
Rita Trailer
Penni Vasseur
Kristy Williamson