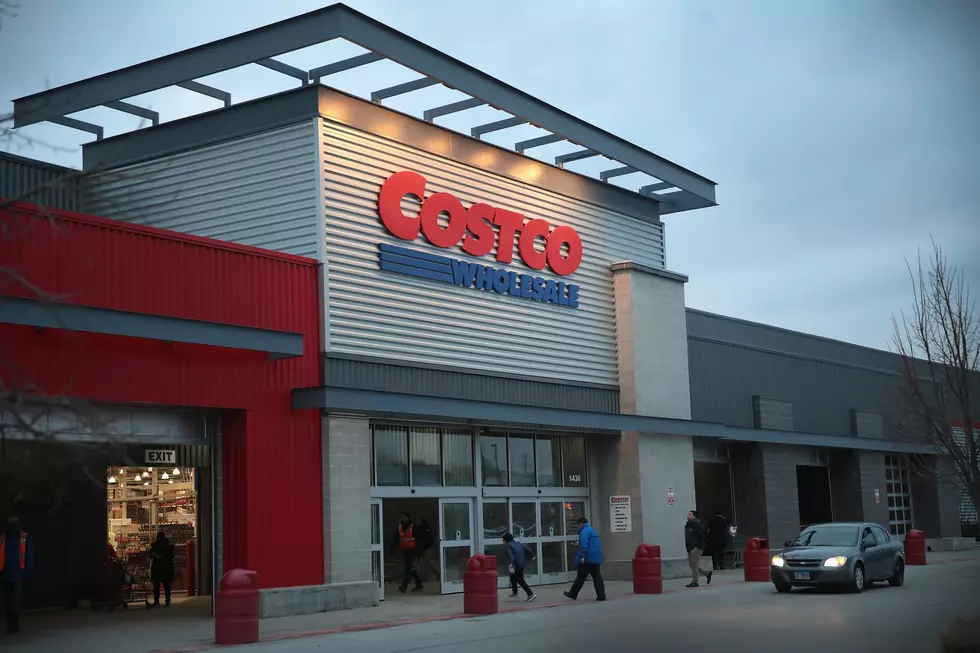 Costco Fans Say These Are The Best Holiday Food Items To Buy
Scott Olson/Getty Images
We're all looking for a bargain, or at least the best value, on purchasing items at this time of year. And if you are looking for gigantic Christmas cheer then head to your local Costco during the holidays. Huffpost polled some avid Costco fans to find out what their favorite holiday food items are in the store. They are listed below. Happy shopping, and Merry Christmas, y'all!
Filet Mignon.  You have several options including choice, prime, full tenderloins, and Japanese wagyu. You can also order online and have them shipped next day air right to your house.
Chocolate and Nuts. You can purchase spiced nuts in bulk, and chocoholics will love the Godiva gift boxes, available online and in the store
Champagne. Costco is famous for their liquor selection, and they carry brand name champagne gift boxes that include Veuve Clicquot, Dom Pérignon and Ruinart. These are ritzy enough for even the most discerning tastes.
Panettone. The 35 oz imported Italian cake with dried fruit sells for only $7!
King Crab Legs. This luxury item from Alaska and the Bering Sea is sold in 10 lb portions, fully cooked, and then frozen.
Smoked Salmon. Trident Seafood smoked salmon gift pack is 2.5 lbs, and is vacuum packed for freshness. This super high quality item is $49.99
Shrimp Cocktail. Now, living in Louisiana, we like to support our local shrimpers, but in a pinch you can snap up the Kirkland Signature brand certified wild American shrimp in 3 different sizes.
Ibérico ham, with stand. For the person who has everything, and loves to eat. The price tag on this gourmet item is $559, but that's a steal compared to the non Costco version at around $1,000.
Caviar. Costco sells about 12 different varieties, and the price ranges from reasonable to off the charts expensive. Still a good value, compared to offerings from other stores.