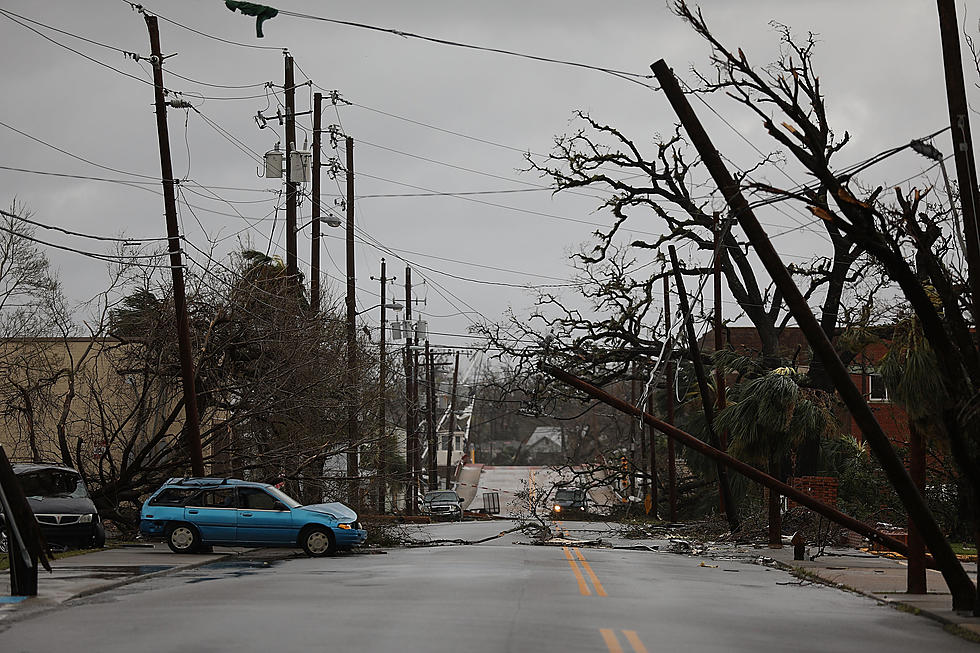 Where is the Power Still Out Following Hurricane Laura?
Joe Raedle/Getty Images
Over the weekend crews from several dozen states continued to tackle one of Louisiana's biggest hurdles to beginning the recovery from Hurricane Laura. That hurdle is getting the lights and air conditioners back on for residents who have been in the dark and out in the heat since the storm passed on Thursday.
Needless to say, great strides have been made in restoring power service to thousands. However, if you're one of the thousands still left sweating during the day and air-cooled by the breeze instead of a fan at night that is of little solace. But we can tell you that, help is coming.
According to PowerOutage.US of some 2.1 million customers in the state currently, 308,000 of them are without power. This is a major improvement compared to how the outage map and report looked on Friday when well over 600,000 of our state's residents were without services.
As you might imagine the hardest-hit areas of the state are along its western boundary. As of early this morning, 1,967 residents in Cameron Parish were reporting no power. Calcasieu Parish had over 102,000 residents without power. Jeff Davis Parish was reporting almost 6,000 residents without power as well.
Power outage numbers have improved greatly in Acadia Parish where only 120 people were reporting no service while in Vermilion only 97 residents were without power. There were also still spotty outages reported in Lafayette, St. Landry, Iberia, and St. Martin.
Hopefully, the power will be restored to your home and or business as soon as it possible can be. Just know that hundreds of dedicated power professionals are working hard to get you back online as soon as possible. So, be sure to give them a shout and a thank you when you see the lights and the air conditioner coming back on.
South Louisiana's Most Infamous Speed Traps