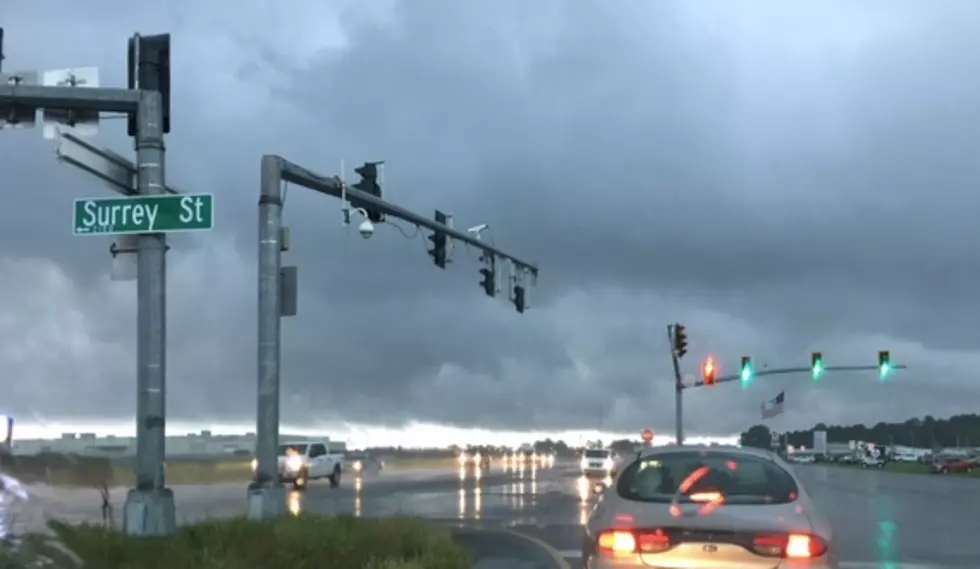 Rain Likely in Acadiana Later Today and Thursday
Staff Photo
The sound of rain falling outside while you're attempting to sleep inside. If you ask me that's the best time for sleeping. And that scenario is becoming more likely for residents of South Louisiana as far as this evening is concerned.
An approaching frontal system is expected to begin influencing South Louisiana's weather by later today. Clouds will begin moving in this morning. By the time you leave work chances are rain will have already begun, at least in the western parishes of our state.
The picture above from the Storm Team 3 Weather Lab at KATC shows the scenario the NAM Model or North American Mesoscale forecast is suggesting for about 3 pm today.
The large rain shield associated with the storm system should not be a flood maker nor a severe weather maker. Rainfall forecast models suggest the Lafayette area and most of Acadiana will receive an inch or less of rainfall before the system exits the state on Friday.
Forecasters believe that seasonal conditions will prevail across the area on Friday and Saturday. Skies should be clear to partly cloudy for both days. The forecast for Sunday does include a small threat of showers but as of now, it does not look as if the day will be a washout by any means.